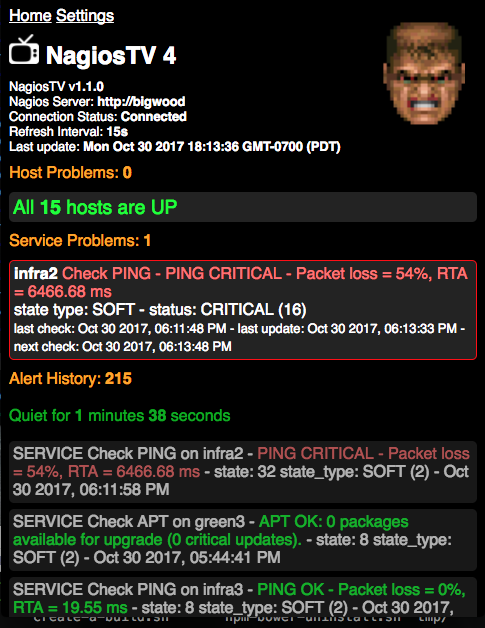 NagiosTV is an alternate user interface (UI) for the Nagios open source monitoring system.
This UI is designed to be viewed on a TV or on your desktop to quickly see if all your services are up or down. This is not meant to be a replacement for the Nagios web interface.
This version adds Flynn, the character from the game Doom. This is just a bit of added fun to bring some emotion to server monitoring. The more services are down, the more angry Flynn gets.
When I walk into my office in the morning, I take a look over at Flynn and see if he is happy or angry. If he is angry then you can fix whatever needs fixing to make him happy again.
Included is a Node.js server which can be used to serve the NagiosTV web interface, and to optionally proxy connections to your Nagios server.
Open Source on GitHub: https://github.com/chriscareycode/nagiostv-react