NagiosTV is an alternate user interface (UI) for the Nagios open source monitoring system.
This UI is designed to be viewed on a TV or on your desktop to quickly see if all your services are up or down. This is not meant to be a replacement for the entire Nagios web interface, but an alternate way to look at the "what's down?" part.
NagiosTV also has some goofy addons:
Flynn, the character from the game Doom. This is just a bit of added fun to bring some emotion to server monitoring. The more services are down, the more angry Flynn gets.
Emoticons to show how many items up vs down, and happiness the longer you have quiet time between issues.
Screenshots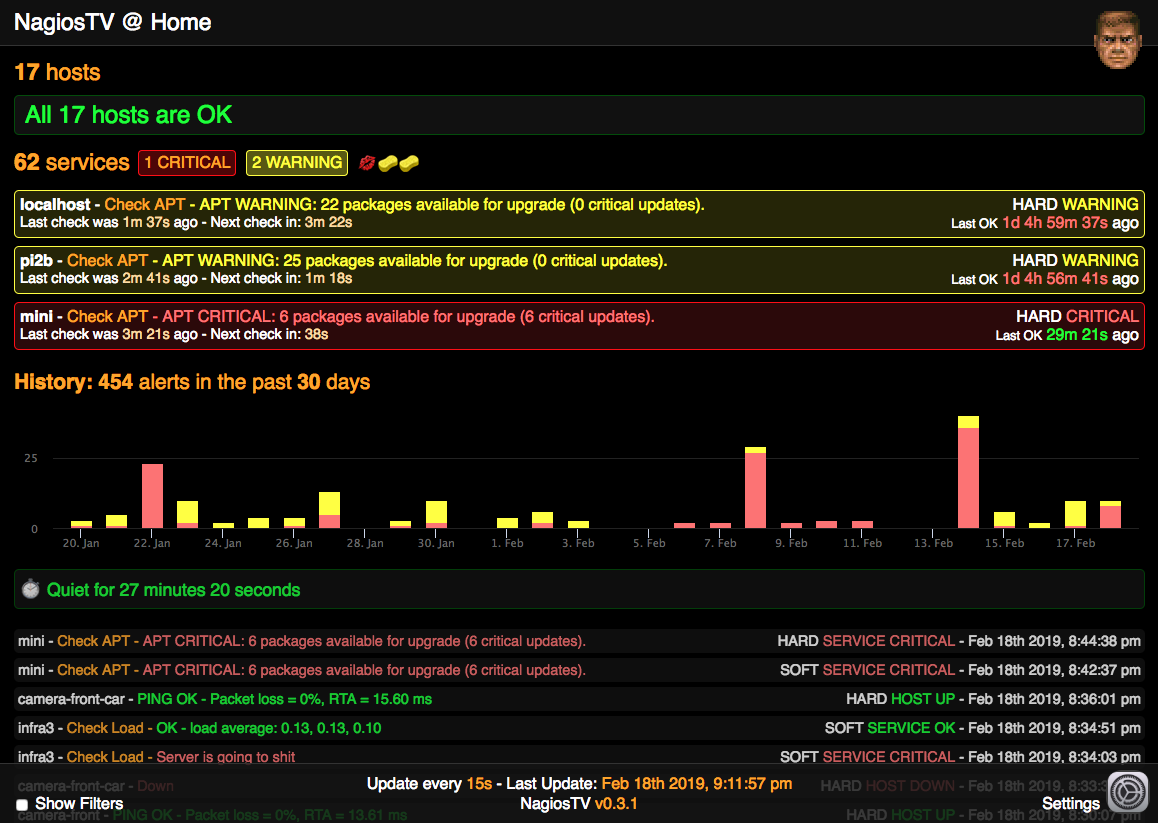 With this version, you just unzip the release into the built-in Nagios web user interface folder, and it runs alongside the built-in Nagios user interface. That's it!
Releases, installation instructions, and the source code can be found on GitHub at https://github.com/chriscareycode/nagiostv-react