My MacBook Air 2010 has been crashing a lot. Here is a sampling of some of the screens of death I've experienced over the past 3 days.
I've read that this is an issue with the Macbook Air's when attached to an external monitor (link). It certainly does seem more common when connected to a monitor. However, I've got the crash when using the laptop without connector as well.
Also, when connected to some monitors with VGA, there is a wavyness to the screen image which look like jagged vertical saw blades.
Blue screen of death (no external monitor):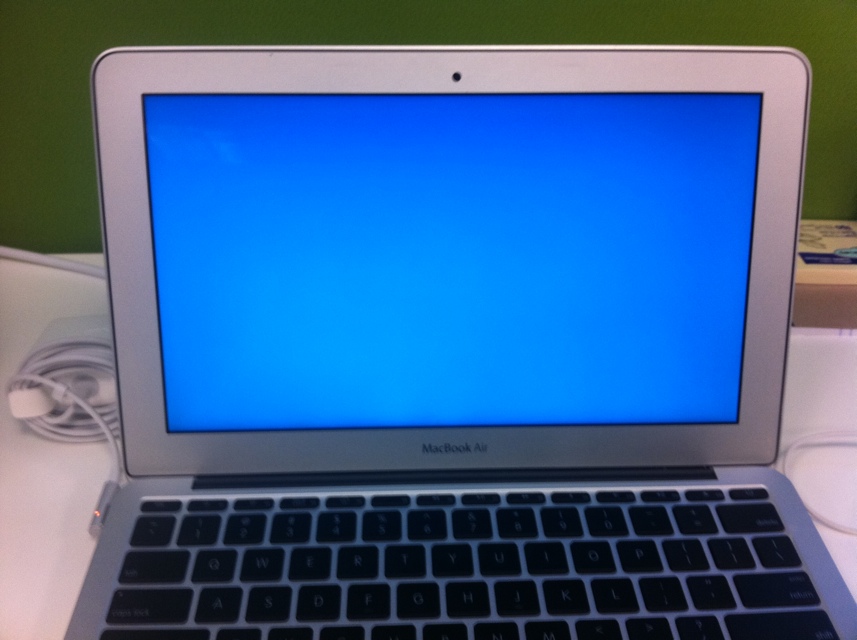 White screen of death with magenta screen of death on the external monitor: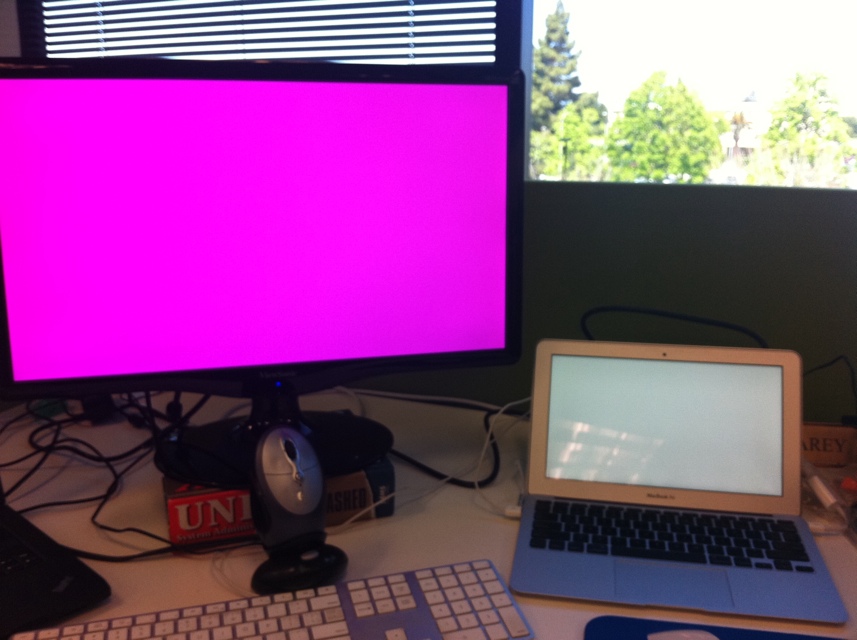 Red screen of death with white screen of death on the external monitor: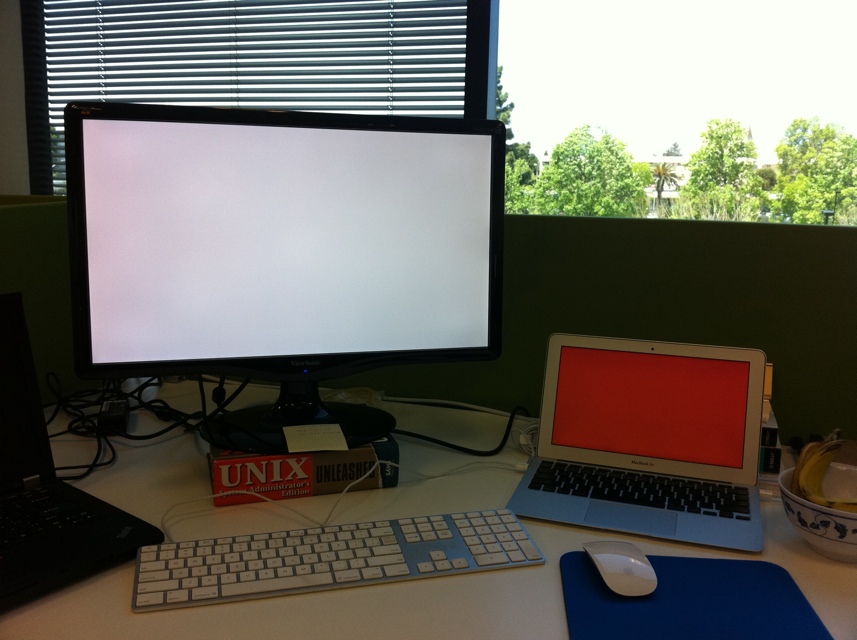 Frozen screen with white screen of death on the external monitor: